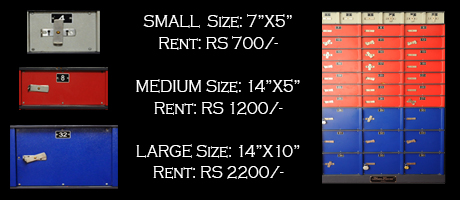 We provide SAFE DEPOSIT LOCKERS facility at our society
Spacious strong room as per RBI guidelines
Highly alert electronic security system – Vibrating alarm system and Motion sensor
24x7 CCTV Surveillance Security
24x7 Security guard protection
Service up to 5:30pm during office days
Dressing room facility for Locker users.
Minimum deposit and annual rent (Deposit not applicable for A class members)
For the safety of your valuables we offer safe deposit locker facility at a large number at our branch.
There is a nominal annual rent which depends on the size of the locker.
The rent is payable in advance for the Financial Year.
SMALL Size: 7"X5" Rent: RS 700/- + 18%GST
MEDIUM Size: 14"X5" Rent: RS 1200/-+ 18%GST
LARGE Size: 14"X10" Rent: RS 2200/-+ 18%GST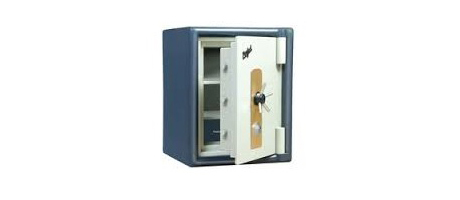 WE HAVE SEPARATE JEWEL SECTION FOR EXTRA PRIVACY AND ADVANCED SECURITY FOR YOUR JEWEL AT OUR OWN STRONG ROOM ALONG WITH FIRE PROOF LOCKER.
Our e-stamping centers are at:
BY PASS ROAD
KUSHALNAGAR
PH: 08276 272639


B M ROAD
SUNTICOPPA
PH: 08276 262739


PATHRIKA BHAVAN
SOMWARPET
MOB: 9741935898
PH: 08276-284484


KARNATAKA BHAVAN
VIRAJPET
MOB: 9845963920
PH: 08274-260135
TIMINGS: 09:30AM TO 05:00PM
Quickly Find What You Are Looking For